Sorry to sound derogatory but it' s so frustrating for me to receive mail like:
– The CDI doesn't work. PLEASE HELP ME!
Don't expect me to ask dozens of questions to clarify what you meant (I won't) 😊
Before you ask,
– Search the web for tier software: Excel, PICkit3…
– Read again my web page about this CDI and take your time.
– Prepare your question.
When you ask,
– Express your question clearly in comprehensible English even if this is not your mother's tongue (I'm not a native neither)
– Be precise and informative.
– Describe the symptoms and all the tries you've done and what was the result.
– Could it be a hardware problem? (defective parts, bad joints, bad connections, lousy bench…)
– Do you have the last firmware available (Trial version at available to download for free)
Owners of paid version: contact me first to get the last one if there is one.
– If you really think it's a bug, provide me with these 4 files in one ZIP container:
EXCEL sheet filled out (.xls)
Firmware in use (.hex)
EEprom data (.hex)
Firmware + EEprom data (.hex)
To export firmware and eeprom, once you've burnt a PIC, ensure EEPROM data and Program memory are checked then File > Export Hex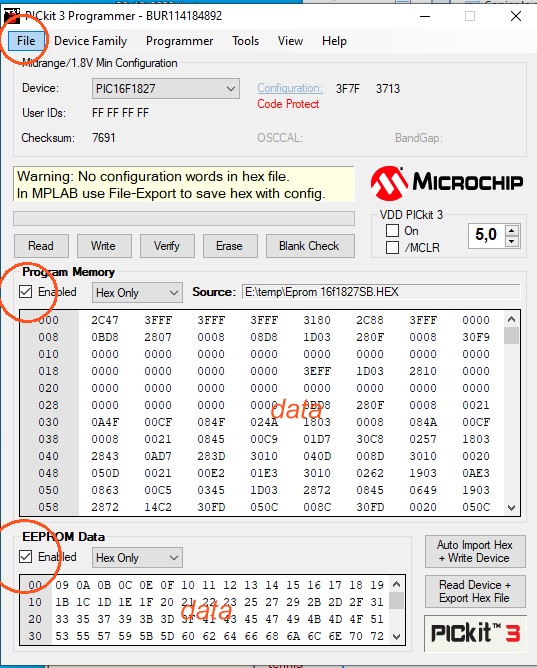 – Photos and videos could be of great help too….
– Send everything to frtransmic@gmail.com
Thanks