This AC-CDI is End Of Live
[ARCHIVE] ADAPTATION to fit a Honda XR250 / XR400R
Done by
Characteristics
Based on AC-CDI PIC16f84 v5.4
For single.
1 advance curve.
No kickback.
Introduction
Andrew has build a AC-CDI for his 2002 XR400R.
Mains changes are:
– He uses a 2.2uf 380v capacitor and the same configuration of the rectifier diodes of the original cdi.
– No battery is used and the cdi is directly powered by the 200Vac alternator rectified.
He uses a high input voltage linear voltage regulator from SuperTex called LR8 that source 20mA max, strengthen by a NPN high voltage transistor MJE340 (about 300v / 500mA)
– He modified the code to disable the SCR triggering by the processor if revs are below 1400rpm.
At idle and kickstart, only +Ve pulse is used, no calculations, so there is no more kickback.
– XR400 pickup supply a negative first pulse.
As my cdi requires a positive going pulse before the negative going one, the trigger signal is inverted by 2 transistors.
The circuit has been tested on real life and give much better result than using a optocoupler.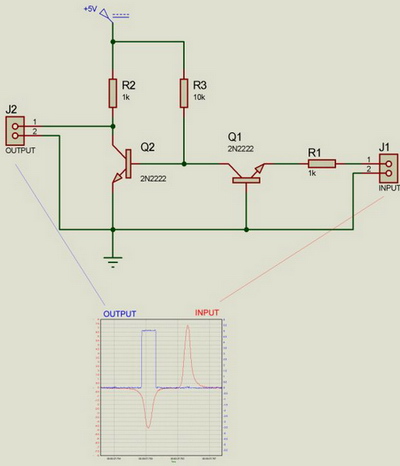 Software
Circuit
Here are the changes to fit a Honda XR400 :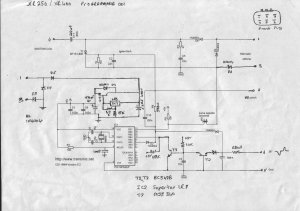 Components
To replace
C11 = 2.2uF 200V
C7 = 1000uF 16V
R8 = 680
To add
T2,T3 = BC548b
T4 = MJE340
IC2 = LR8
D1,D4,D5,D7,D8 = 1N4004
R = 10k,10k,15k,4k7